Limitless Gear MEAC Active Shooter Kit With Level III+ SPARTAN™ AR550 Premium Steel Body Armor Shooters Cut Plates NIJ 0101.06 CERTIFIED
LIMITLESS GEAR – RIFLE ARMOR DEFENDER SYSTEMS (RADS) Active Shooter Armor Kit
Description
The Limitless Gear - Chase Tactical MEAC Level III+ Active Shooter Kit with SPARTAN™ AR550 Premium Steel Body Armor Shooters Cut Plates
NIJ 0101.06 CERTIFIED

is a ideal cost-effective protection solution to prepare and be able to respond to a High Threat Active Shooter Situation with confidence.  This kit provides protection against both hand gun and rifle rounds. Be Prepared – Get Armored Now. Plates are NIJ 0101.06 Certified
Kit Includes
Chase Tactical MEAC Plate Carrier x 1 (Choose Color)

Two SPARTAN™ LEVEL III+ AR550 Premium Steel Body Armor Shooters Cut Plates NIJ 0101.06 CERTIFIED 10x12 Multi Hit Single Curve Full Coat Frag Mitigation  

Original Tough Hook Armor Hanger in Black Included (Free)

Free Shipping on Kit
Carrier:
Chase Tactical's Modular Enhanced Armor Plate Carrier (MEAC) is a light weight plate carrier that works with any set of
 

hard armor

 

plates and soft armor backers.  The triple magazine front panel is secured with Velcro into the carrier and will fit 3 – 30 round 5.56mm magazines.  The internal mag pouch is removable allowing you to insert our AK47, or 7.62 x 51 pouch. The MEAC has built in padded and fully adjustable shoulder straps. The tops of the shoulder straps have both nylon webbing and elastic webbing for mounting and routing tourniquets, hydration tubes, radio antennas, handsets, comm wires, V Lites, and strobe lights. Spacer mesh is used on the inside of the Modular Enhanced Armor Plate Carrier (MEAC) for increased breathability and comfort. Matching Velcro loop covers the upper front and back portions of the carrier for any size Velcro placards. Strong drag handle that Velcro's down and out of the way when not in use.
Key Features:
Removable cummerbund with Mil-Spec Velcro

Fits 5.56mm, 7.62 x 39, & 7.62 x 51 magazines

Interchangeable cummerbund system

Fully adjustable & padded shoulder straps

Strong drag handle that Velcro's down

Spacer mesh for comfort & breathability

Large Velcro area for placards

Made with Mil-Spec IR Treated 500D Cordura

Mil-Spec IR Treated Murdock Webbing

All our Fabrics, Webbing, and Plastic Hardware are treated at source to deliver the lowest I.R. Signature possible.
Plates:
SPARTAN™ AR550 Premium Steel Body Armor Plates Level III+ 10x12 SHOOTERS CUT NIJ CERTIFIED
AR550 Body Armor has a 10% increase in ballistic core hardness, our level III+ AR550 armor defeats higher velocity threats such as XM193, M855, and M80! We're special rifle threat validated! 
Our AR550 body armor is NIJ level III rated but has undergone special threat testing to achieve a level III+ rating, NIJ Certification applies to AR550 Shooters Cut Single Curve Full Coat armor plates. These are the plate were selling.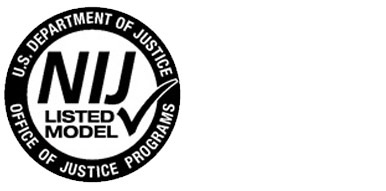 Our AR550 armor hits the "sweet spot" in the Brinnell Hardness (BHN) range. With a core hardness of approximately 545-560 BHN, we have found our  ballistically rated variant of AR550 that we use is perfect for defeating higher velocity threats, while not exposing the armor plate to extreme stress due to forming.
Our AR550 Level III+ armor has our GEN2 lower cut radius. With a 10% increase in core hardness, this ballistic grade steel perfectly hits the "sweet spot". It's much harder than AR500, but not too hard to cause severe stress while forming.
This AR550 armor is made to specifically defeat some common threats such as 5.56 x 45 XM193, 5.56 x 45 M855 /SS109 and 7.62 x 51 (.308 Winchester) at a rated velocity of 3,100 fps or less. Additionally, we've successfully defeated these threat profiles from Close Quarters Battle (CQB) distances…repeatedly!
Configuration:   This armor comes as a pair, meaning you will receive both front and back plates
 Plate Weight (per plate):   
10x12 AR550 Shooters Cut: Full Coat 8lbs 10oz.
SPECIFICATIONS
NIJ 0101.06 Certified Model
NIJ CPL LISTED
Level III+
10"W x 12"L x .25"W 

Weight 8.10 LBS EACH PLATE

Single Curve 
Shooter Cut
Multi Hit

Full Coat Frag Mitigation Coating

5 Year Warranty 
SS109/M855 3148 fps 6 shots
.223 REM 60gr. Partition 2762 fps 6 shots
M43 MSC 2407 fps 6 shots
M67 Led Core 2375 fps 6 shoots 
Original Tough Hook Armor Hanger - Black
Due to the nature of this product, All Sales are Final. Warranty/MFG Defects excluded. No shipments to  CT.
PLEASE NOTE THAT BY PLACING AN ORDER YOU AGREE TO COMPLY WITH ALL LOCAL, STATE, AND FEDERAL LAWS REGARDING BODY ARMOR.
**United States law restricts possession of body armor for convicted felons. Many U.S. states also have penalties for possession or use of body armor by felons. Limitless Gear LLC., is also unable to ship any body armor plates, Shields, etc. to the state of Connecticut. By purchasing body armor from Limitless Gear LLC., you are certifying that you have not been convicted of any crime that would restrict you from being able to purchase or possess body armor under any Federal, Local or State laws. Furthermore, you are acknowledging that you do not intend to use the body armor for any criminal purpose. Limitless Gear LLC., does reserve the right to refuse to sell body armor to any person.